WOW MKTG names Betsy Henao Chief Operating Officer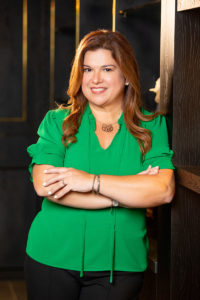 MIAMI, FL — August 30, 2022 — WOW MKTG, a leading, full-service marketing agency recognized for delivering measurable client success, is proud to announce the promotion of Betsy Henao to Chief Operating Officer (COO). No stranger to business management, Betsy will oversee all operational activities for the agency, identifying and leveraging all available resources to achieve maximum efficiency and further increase productivity.
"Betsy's innovative marketing prowess, her unrivaled professional experience and incomparable work ethic have been instrumental to the success of our agency," said Jose Dans, President and founder of WOW MKTG. "As COO, she will refine our business practices and streamline operations, ensuring our client partners and team members continue to benefit from the best that WOW has to offer."
Betsy formed a strategic partnership with WOW MKTG when she joined in 2015 as Client Service Director, overseeing client strategies, developing and executing winning marketing programs, and leading an experienced account service team in navigating client relationships and agency deliverables. She has more than three decades of marketing, media, and management experience in industries such as Healthcare, Publishing, Consumer packaged goods, Automotive, Travel, Government and Quick-Service Restaurants. Prior to joining WOW MKTG, Betsy led the corporate marketing team for Simply Healthcare Plans.
"I consider WOW my home and our client partners an extension of our family," said Betsy. "I look forward to combining my years of industry experience and my passion to lead agency operations and elevate WOW to even greater heights."
---
Recent News