WOW MKTG honored as one of the best places to work by the South Florida Business Journal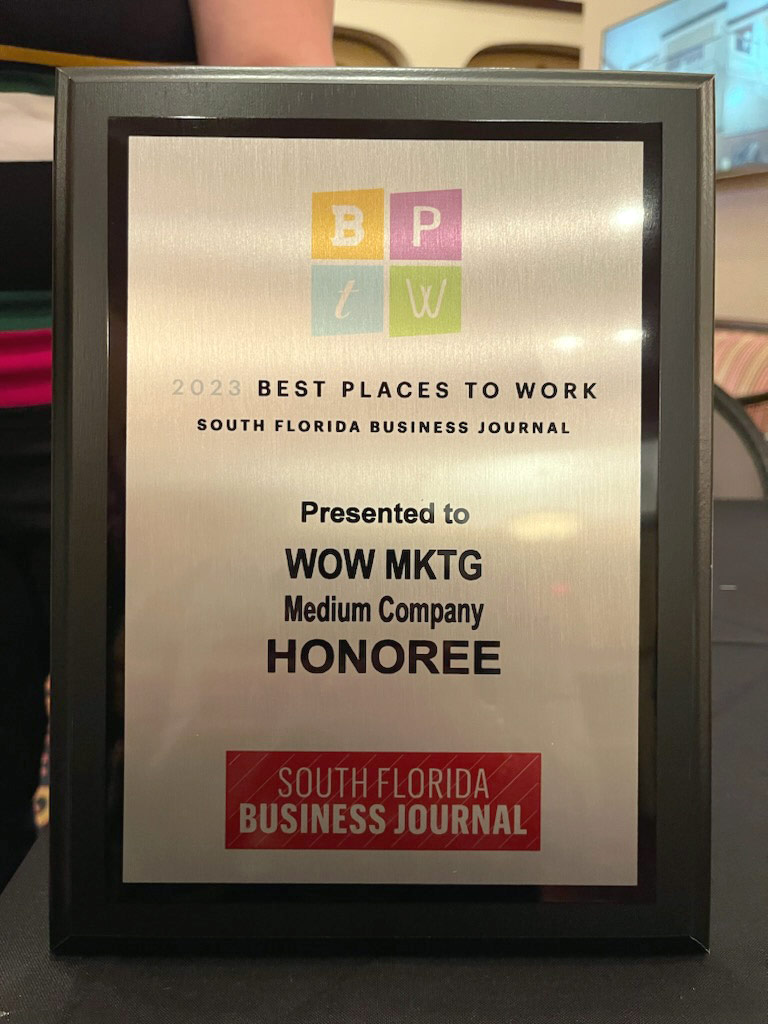 CORAL GABLES, FL. – FEBRUARY 27, 2023 – WOW MKTG, a full-service marketing, communications and events agency, was selected among the South Florida Business Journal's (SFBJ) Best Places to Work for 2023. The agency was nominated in the medium-sized category (includes companies with 50 to 99 employees) from Miami-Dade, Broward, and Palm Beach counties. The finalists were chosen based on data collected through surveys that measured employee engagement and emotional connection to their companies.
"Becoming one of the finalists for this award is a testament to the hard work, dedication and positive culture that our employees have helped us create and develop at WOW MKTG," said Jose "Pepe" Dans, Founder and President of WOW MKTG. "Moreover, it validates the spirit of collaboration, camaraderie and commitment our employees demonstrate each and every day to our clients and one another."
WOW MKTG values the well-being of its employees by fostering an environment of connectivity and empowerment. Employees are encouraged to work together to ensure the effective implementation of result driven campaigns. The agency offers a hybrid work schedule and unlimited vacation time to give employees time to recharge and find work life balance.
SFBJ has been awarding the Best Places to Work since 2005. This is WOW MKTG's first time participating.
---
Recent News