WOW MKTG Announces Key Vice President Positions; Paves the way for Employee Growth
MIAMI, FL — August 31, 2022 — WOW MKTG, a leading, full-service marketing agency recognized for delivering measurable client success, has promoted four veteran team members who oversee essential functions to vice president roles within the agency. Promoting Felix Castro, Diego Naranjo, Yoly Solano, and Virginia Zeron demonstrates WOW's continued commitment to providing its employees with opportunities for professional growth and outstanding service to its clients.
"These four talented and well-respected leaders have proven time and again that they are best in class in their respective fields," said Jose Dans, President and founder of WOW MKTG. "Their well-deserved promotions will not only expand the array of services we offer our client partners but lay the groundwork for other deserving team members to continue their upward professional trajectory at WOW."
---
With over 20 years of experience managing campaigns for national and international clients, including Burger King, American Airlines, and Honda, WOW's Vice President of Creative Services, Felix Castro, leads the multidisciplinary creative team to deliver award-winning, strategically developed product concepts for integrated campaigns. Joining WOW in 2013 as Creative Director, he has been building and developing creative talent ever since, working with clients in the automotive, healthcare, food and beverage, and entertainment industries.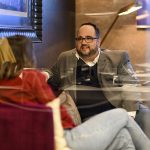 Vice President of Digital Media Diego Naranjo dedicated 27 years of his professional career before joining WOW to working for blue-chip companies and global brands such as The Walt Disney Company, Celebrity Cruises, SC Johnson, SeaWorld, and Target. He is an expert in developing and executing data-based strategies to drive clients' ROI via paid digital and social media channels. Diego works tirelessly to develop digital solutions, and build, monitor, and optimize digital media plans for our client partners.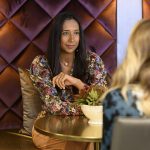 One of WOW's original team members, Vice President of Experiential Marketing Yoly Solano has been with the agency since 2006, designing and producing engaging real-life experiences for thousands of people each year. Under Yoly's direction, WOW's dynamic experiential marketing team has skillfully created memorable events featuring entertainment, promotions, and demonstrations for companies such as Disney, Univision, and UHealth, as well as the South Beach Wine & Food Festival, the American Cancer Society, and Chapman Partnership.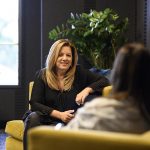 An integral part of WOW's leadership team, Vice President of Finance Virginia Zeron oversees all accounting matters and Human Resources for the agency. She manages WOW's annual budget, directing the planning and forecasting of finances while coordinating with a growing list of agency vendors and media outlets. Virginia, who has more than 25 years of experience in management and business government compliance, began her career as a paralegal in the environmental law sector and later transitioned into management and recruiting.
---
Recent News