// Sylvester Comprehensive Cancer Center
04
Case Study
Sylvester Comprehensive Cancer Center
---
Diagnosing a Storied Institution
Sylvester Comprehensive Cancer Center has been the preeminent South Florida destination for cancer research and care, for nearly 25 years. How would they stay top of mind with new competitors saturating the local landscape of cancer care and causing confusion in the marketplace?
Working Tirelessly Toward Your Cure
WOW MKTG was up to the task. Cancer is not an easy subject matter, but with Florida's 21 million residents facing one of the highest cancer rates in the country, education on care options is crucial. As the only academic cancer research center in the region, we felt it was important to highlight Sylverster's long-standing commitment to searching for cures to the many different cancers that affect us individually.

Our "In Pursuit of Your Cure" brand marketing campaign reintroduced the Sylvester brand to South Florida, honing in on one of the institution's most unique and powerful distinctions, higher patient survival rates. Our integrated media campaign featured an innovative mix of digital and traditional media working in tandem to create awareness and educate the community. Our award-winning creative campaign, propelled by patient stories and educational material, showed a glimpse of the impact that Sylvester's research and treatment plans have on patients.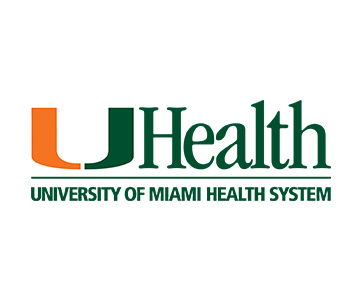 Peace of Mind and Share of Market
The campaign was a massive success. With over 123 million impressions, messaging was everywhere, informing and engaging consumers at multiple touchpoints with high frequency. The community responded with more than 2.5 million post engagements across Facebook, Instagram, and Twitter. Most importantly, post-campaign focus groups and surveys revealed a significant increase in brand recognition, helping Sylvester solidify its standing as the premier cancer care provider and research institution in the region.
Case
Studies
More success stories:
Budweiser – King of the Cubano